Dimos Kothris, Head of Product & Innovation

Within the energy utility industry, the word "change" has recently become a common buzzword. Relevant market, regulatory and technological developments in the field accompanied by increasing customer expectations are converging upon the space with an increasing speed, creating a climate of uncertainty as to how to evolve in this new era.
Amongst the 'unknowns' expressed by the utilities, special importance is given on how to redefine the relationship with their customers. As an expert in this field, Intelen understands the challenges that are burdening the industry's players and aims to help them along their digital transformation path by focusing chiefly on customer centric and data-driven solutions.
To achieve this, Intelen's products and services are built upon an open and incremental innovation approach focused on improving features, constantly adapting to customer and end-user needs and seeking value generating synergies with important technology, market and business trends (IOT, battery technologies, customer engagement approaches, etc.). A key goal for Intelen's flagship product, the "DiG platform", is to remain highly relevant to end-users by understanding which interaction methods end-users respond to in order to adjust the approach and content to match; in this way the platform is able to optimize customer engagement KPIs.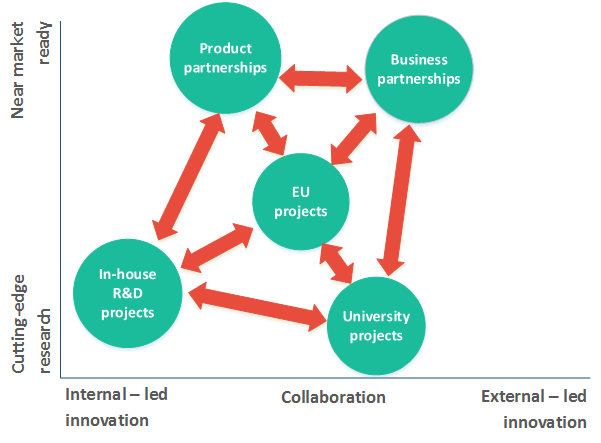 Figure 1: Solution maturity vs Innovation mix
The platform achieves this by exploiting expertise in engagement data analytics, cutting edge gamification techniques, behavior incentivization, energy data disaggregation, social mechanics and personalization to create new effective ways to "communicate with" and "involve" the customer.
From the Utility's perspective this translates to happier customers and potentially new revenue streams through DiG's marketplace and data driven marketing capabilities.
The innovation approach that feeds DiG's success, builds upon both internally-driven and collaborative efforts as figure 1 demonstrates. Intelen leverages upon its own in-house research pedigree and scales out by further collaborating with universities or research institutes on pertinent mid-to-long term endeavors focusing mostly on "over the horizon" topics.
At a more mature research level Intelen is involved in a steady stream of high profile and focused EU projects as a subject matter expert, pulling further valuable and market validated know-how into its products and disseminating expertise into the EU community.
The resulting knowledge and technology transfer from such projects is a crucial element to Intelen's innovation strategy since important future policies and strategies of the EU are aligned and shaped by such research projects. Closer to the commercial stage, product and business partnerships are incubated to cultivate an expanding product reach or accelerate the support of new business models (i.e. see the article about the Prosumer business model).
Furthermore, Intelen is also eyeing externally-led innovation efforts, recognizing the significant value that can be generated by engaging with a wider innovation ecosystem in the not so distant future.
With all the new stuff being poured into the platform the great thing about its modular design approach is that it enables us to find several ways to synergize new features with current modules of the platform multiplying the overall effectiveness of innovation.
Intelen is currently expanding its intellectual assets by focusing heavily on areas such as smart-grid business models and advanced methodologies to support behavioral-based energy efficiency and how they can be effectively administered through modern technologies.
Furthermore, efforts are underway to exploit ideas brought in by the IOT vision which can redefine the way we interact with every-day "stuff around us" and bring a wealth of new business models to light. Equally importantly, energy storage solutions and electric cars are also currently in the pipeline with the potential to give rise to new business opportunities and efficiencies to Utilities and end-users.
The market is evolving fast and Intelen is well equipped and positioned to help energy utilities journey ahead.