In this platform every player creates a profile and joins a game. In the game, users are able to read tips, answer to quizzes, report and helping to solve real-situation problems that have to do with a wide range of faults mainly concerning the building's energy consumption and gain points.
Each game has a predetermined duration and objectives that are defined by the manager of the game. A game might be focused on savings or act as a learning tool. In case of savings scope each building is split into green teams to which the players belong. In case of learning scope the manager of the game only needs to create the relevant green teams. Green teams compete against each other. Via a real-time, intuitive interface, the player community is taught the correlation between the actions they undertake and the energy consumption (also water, oil and gas consumption) of their surroundings, providing in this way significant incentives for behavioral changes.
This system comprises three main components:
The BiG platform,
the web application and
the mobile application.
The main platform is available to the moderator of the system or otherwise sustainability/ facility manager (hereafter SM), who is assigned by the organization, and can create and manage games by accessing the "control center" of the system. The SM is able to access the dashboard with all the information he/she needs about the players and their feeds but he/she is also responsible for adding all the needed data about energy consumption such as bills, measured metrics etc to the platform (Picture 1).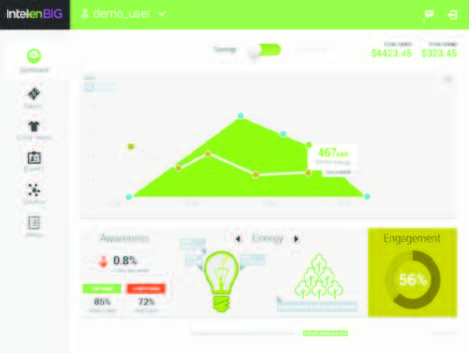 Picture 1 – The Screenshot shows the Dashboard of the SM's Platform (Savings mode)
Moreover, the system provides them with a graphical presentation of main KPIs such as awareness, engagement, points, effectiveness etc (Picture 2).
Picture 2 – The Screenshot shows the Dashboard of the SM's Platform (E-learning mode)
The web application is available to the players/ users to create their profiles and access the games and play. Through their web profile, players can access details about the game they are participating in, such as the leader board, competing teams, their team's progress etc, as well as their personal information, which holds a record of all the games they have ever played, their scores, prizes and badges.
With the mobile application, users are able to access the game from anywhere. Using the mobile app, they receive tips and quizzes, take up commitments and register faults. They can also use the app to access their points, track their progress and view the leader board.